Are You Thinking of Selling Your House? Some Land? A Shorefront Lot? Your Camp or Cottage?
As you consider the sale of your house, you'll be faced with some tough decisions. Hire a Realtor®? Try it on our own as a FSBO? Or somewhere in between? Here are the basic facts. It all boils down to the fact that there are really only three underlying and important considerations. The first two of these are:
Price, and...Promotion.
Everything else follows. You can price your property at the exact market value, but if no one knows about it, it won't sell. You can promote the heck out of your property, but if it's not priced right, it won't sell. As you'll see, I can offer you simple yet effective methods of making sure you're on the right track.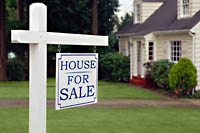 Selling a parcel of real estate -- whether it's your home or other real estate investment -- is a big decision that involves a lot of preparation and work. That's why it's critical to have an experienced real estate professional handle all the details involved in the successful sale of your real estate for top dollar.
Over the past twelve years, I've helped hundreds of local people sell their properties. This involves comprehensive and professional management of every aspect of the sales process.
So, what's the third ingredient -- arguably the most important ingredient?
It's your choice of your broker. Read much more about this incredibly important aspect of selling your property.
My services start right at the beginning, with proper pricing recommendations to make sure your property sells for top-dollar, to strategically marketing and showcasing your home, to assuring that everything's signed, sealed and delivered by the closing date.
Providing you with comprehensive, high-quality real estate listing services is my top priority. So when you decide to sell your your property -- your current residence, a vacant lot you no longer need, a camp or cottage -- please contact me and let's get started!
Thank you for visiting laurapellerano.com! Have a great day!
Laura Pellerano